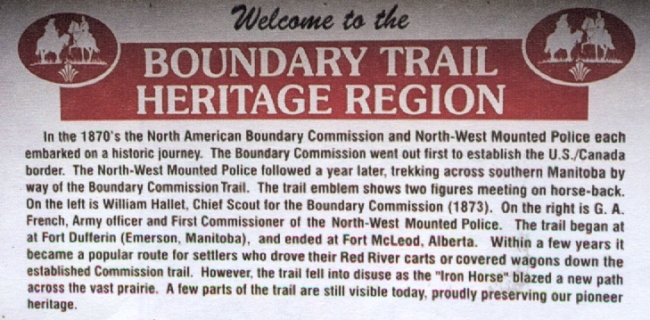 BTNHR
A Story for Every Mile and a Site for Every Story in the Boundary Trail National Heritage Region
Our site has just added some brand new pages under the Boundary Trail Archives. Be sure to check them out.

This narrow strip of southern Manitoba extending from the Red River to the Saskatchewan border and immediately adjacent to the U. S. border possesses a Natural, Indigenous and Settlement history unlike any other in western Canada, and has been specially recognized by Heritage Canada as a national heritage region. We invite you to visit and explore.
***
Email:[email protected]
Acknowledgements
The development of this website was generously supported by the Province of Manitoba.